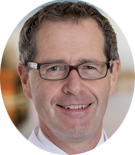 Prof. Dr. Rainer Freynhagen
Head, Department of Anaesthesiology, Critical Care Medicine, Pain Therapy & Palliative Care, Benedictus Krankenhaus Tutzing
Academic Teaching Hospital Technische Universität München
Professor Rainer Freynhagen is a specialist in anaesthesiology, intensive care, pain management, palliative care and sports medicine. He studied medicine in Germany, Switzerland and Great Britain and completed his studies 1992 at the Heinrich-Heine-University in Düsseldorf. After obtaining the status as Diplomate by the European Academy of Anaesthesiology and Intensive Care (DEAA) in 1999, he additionally completed a study in Health Management in Cologne in the following years.
For more than 10 years Professor Freynhagen led the Division of Pain Management and Palliative Medicine, Department of Anaesthesiology at the University Hospital Düsseldorf. In 2007 he was jointly awarded the Prize for Pain Research from the German Society for the Study of Pain (DGSS). Since April 2009 he is the elected head of the Department of Anaesthesiology, Critical Care Medicine, Pain Therapy & Palliative Care at the Benedictus Hospital Tutzing, Germany, an Academic Teaching Hospital of the Technical University Munich, which is at the same time one of the largest and renowned Pain Centres in Europe (Pain Centre Lake Starnberg). He holds his professorship, research and teaching assignment at the medical faculty of the Technische Universität München.
Professor Freynhagen is an elected member of the European Society of Anaesthesiology, member of the International Association for the Study of Pain and many other national and international scientific associations. He is specialized in the diagnosis and treatment of neuropathic pain, back pain and the fibromyalgia syndrome. His main research interests focus on pharmacologic mechanisms, treatment, epidemiology and phenotyping of neuropathic pain. He and his co-workers developed painDETECT, a worldwide used screening tool to discriminate between neuropathic and non-neuropathic pain.
Rainer Freynhagen serves as scientific grant reviewer for the Ministry of Health in several countries and an authorized expert for the German Federal Government. He has published numerous research articles, book chapters and reviews in different prestigious international top journals in the field of pain medicine, Anaesthesiology and palliative care and he has delivered globally several hundred invited scientific lectures.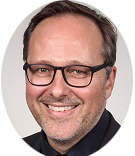 Prof. Roman Rolke
Chair and Director, Department of Palliative Medicine, RWTH Aachen University
Since 2014 Prof. Rolke is Chair and Director of the Department of Palliative Medicine, RWTH Aachen University. Before he was the Assistant Medical Director of the Department of Palliative Medicine (Director Prof. Lukas Radbruch) at the University Hospital of Bonn. He worked before as a neurologist (senior physician) in the Department of Neurology, University of Mainz, Germany. For some years, he also joined the pain research group of Prof. Rolf-Detlef Treede (Neurophysiology of pain, former IASP president).
Specifically, his research interests include the pathophysiology and therapy of neuropathic cancer pain. He was involved in the development of the protocol for the implementation of quantitative sensory testing in the context of the German Research Network on Neuropathic Pain (DFNS). He managed nationwide training sessions in this methodology for the measurement of pain sensitivity. Within the neuro-scientific focus and palliative medicine approach of the University Clinics of Mainz, Bonn and Aachen, he conducted studies in the area of "back pain", "neuropathic pain" and "cancer pain". Prof. Rolke is first author of several internationally acclaimed studies in high level journals. In 2007, he won the 1st prize for clinical pain research of the German Pain Association, the most prestigious German pain prize. Prof. Rolke was member of the Research Committee and is editor of a patient´s guide of this society. He gave numerous lectures in the aforementioned Universities and organised several national and international congress workshops (IASP Cancer Pain SIG, NeuPSIG, EFIC, EAPC).
Prof. Rolke is member of the IASP, EAPC, German Palliative Care Association and German Pain Association. He served as an Associate Editor of PAIN and the European Journal of Pain, and is reviewer for many other journals such as e.g. Palliativmedizin, PAIN, European Journal of Pain, Journal of Pain, Schmerz, Neurology, Movement Disorder.
Prof. Rolke is married and has three children.